Christmas Mains Recipes
As Christmas approaches, we've put our heads together to come up with show-stopping pieces for your dinner table. It's the hallmark of any Insta-worthy Christmas feast, and you can bet it tastes heavenly as well. 
Traditionally, roast turkey is the main choice of meat, because in the past, it was cheaper to kill a turkey over cows or chickens which could produce eggs. Today we have many more options to choose from, such as chicken, pork and even fish — which is good news for our Singaporean taste buds! 
Here's 7 creative Christmas centrepieces that will steal the show: 
1. Lemon Dill Baked Red Snapper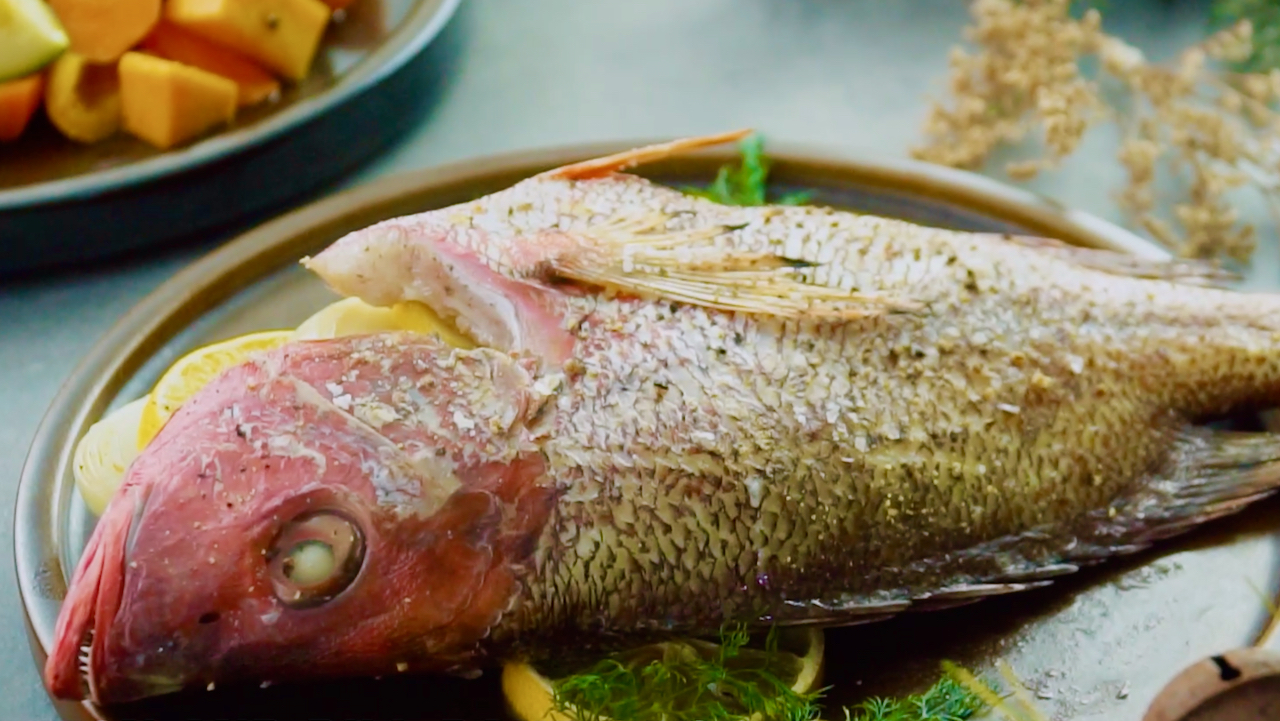 You don't see fish very often as Christmas dishes, but this recipe will please both meat-lovers and pescatarians alike. We used a red snapper here, but feel free to use a large sea bass or barramundi as you wish. 
By stuffing the fresh fish with sea salt, lemon slices, onions and dill and butter, you'll get a flavourful and creamy fish that will satisfy your tummy. As a bonus, it's super quick to make as well, with a baking time of only 20 minutes. 
Recipe: https://themeatmen.org/modern-christmas-dinner/​​
Preparation Time: ​45 minutes. Serves 4. 
2. Christmas Spatchcook Roast Chicken 
We like to say that this is roast turkey's cousin, and in some ways, it's true that it's quite similar. However, chicken meat is more prone to drying out, so we start by brining and spreading herb butter underneath the skin to keep the meat moist and juicy at the dinner table. 
Then we wait for 3 hours to let the chicken marinate — and then it's just the simple matter of putting it in the oven. To make your guests go "wow", we've added colourful roasted veggies and lemon slices. 
PS Watch the video to get some inspiration for presentation! 
Recipe: https://themeatmen.org/christmas-spatchcock-roast-chicken/
Preparation Time: 4 hours. Serves 4. 
3. Honey Bourdon Ham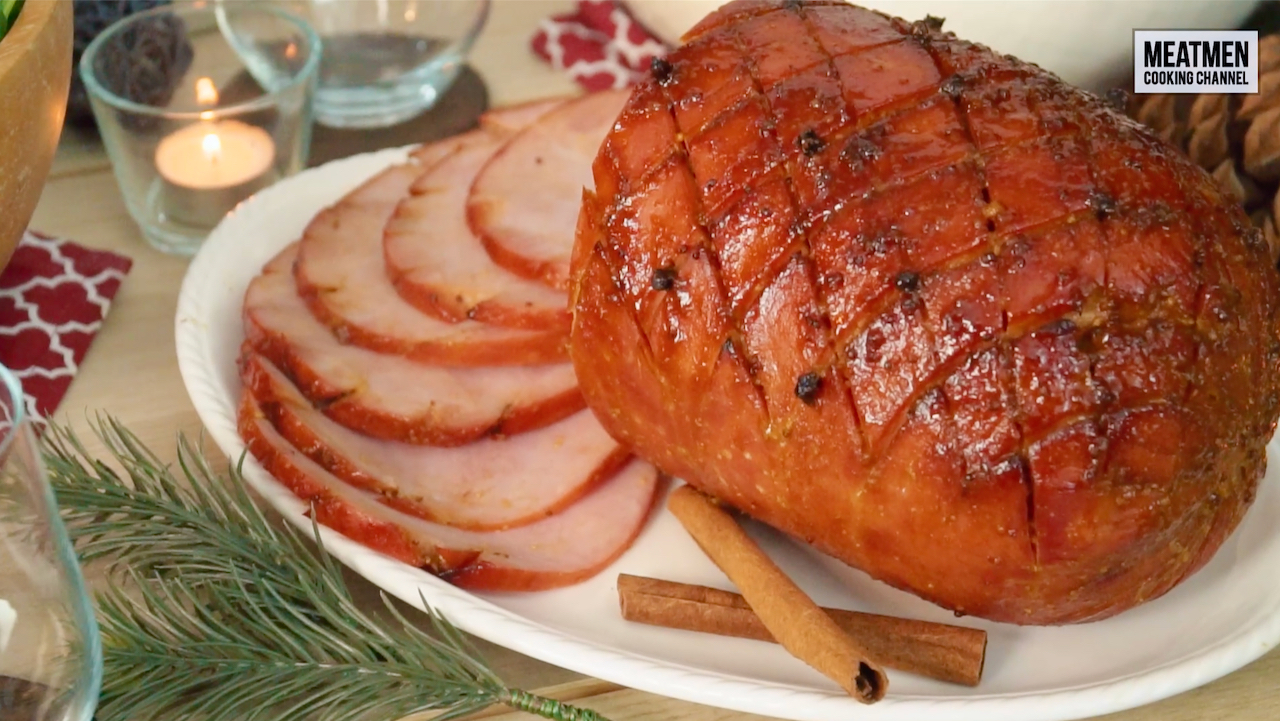 ​
Sure, you can buy a whole honey-baked ham for the supermarket, but why not take it to the next level with this easy recipe? All it takes is a quick cocktail mix of ingredients like rice syrup, bourbon and mustard, put together in the oven for an hour. Add an hour of resting time before serving. 
To get the picture-perfect dish, score the ham in a criss-cross pattern and stuff with cloves for maximum flavour. We guarantee it will look and taste much better than raw ham from the deli! ​
Recipe: https://themeatmen.org/classic-christmas-dinner/ 
Preparation Time: 3 hours. Serves 4. 
4. Prawn Tacos
You might wonder how prawns could be a signature dish, given how small it is. Well, what the prawns lack in size, they make up for in flavour with this spicy prawn taco recipe. You've got festive flavours of garlic, red pepper flakes, paprika and lemon, making it both colourful and flavourful. Combined with the toasted tortillas, you've got a filling dish to beat this year. 
Recipe: https://themeatmen.org/prawn-taco-cabbage-slaw/ 
Preparation Time: 15 minutes. Serves 4-6. 
5. Roast Beef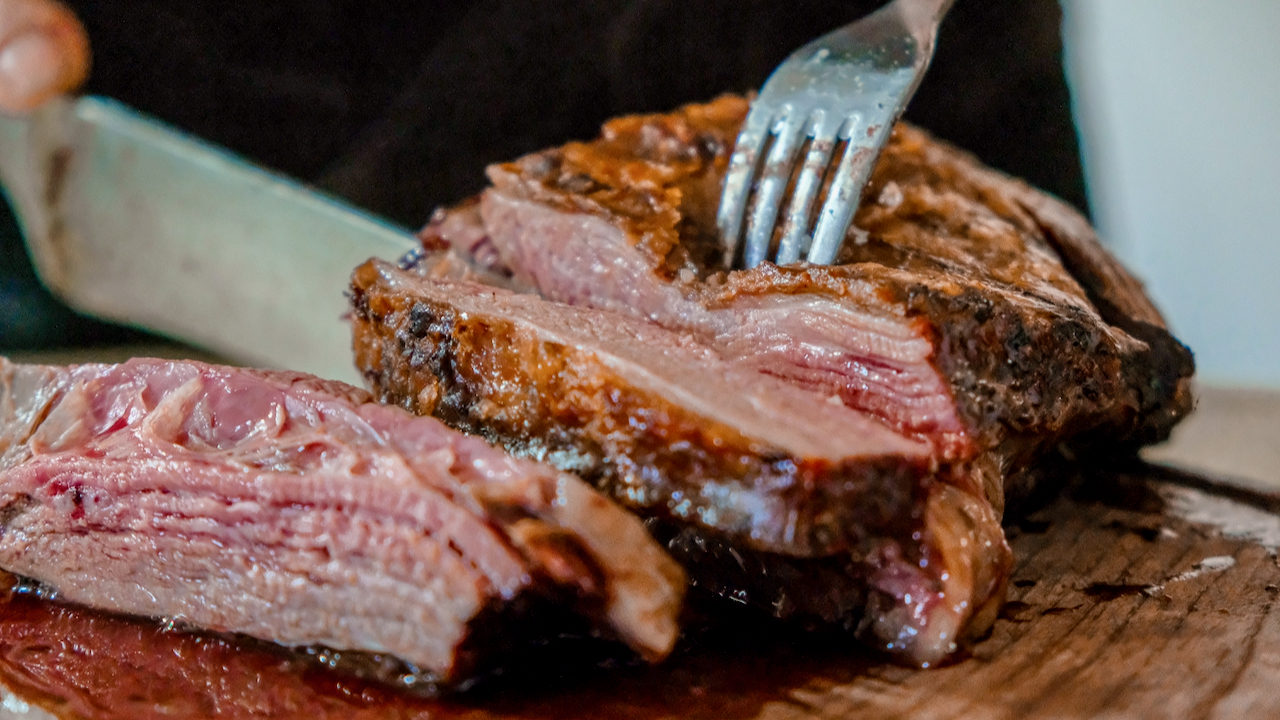 ​Photo by José Ignacio Pompé on Unsplash
Roast beef is a Christmas classic to satisfy carnivorous guests. With tender red meat and a rich black pepper sauce, the sizzle and drip are immensely satisfying. The meat itself is already flavoured with mustard, salt and rice syrup, making for a power-packed flavour combination. 
We use Australian Ribeye Steak, but this recipe works with most beef cuts of your choice. Serve with mashed potatoes or our special sweet potato and pumpkin mash for a complete meal. ​
Recipe: https://themeatmen.org/modern-christmas-feast/ 
Preparation Time: 2 hours. Serves 4. 
6. Pork Roll with Black Garlic Stuffing 
We've saved the best for last here, with a crowd-pleasing pork roll. Think of it as a big slab of sio bak, rolled up and stuffed with black garlic, herbs, chicken liver. The presentation, crunch and overall flavours will have your dinner guests duly impressed.
If you prefer something sweet, we've got other stuffing options like cranberries, pistachios and sage to try. Alternatively, get creative with an Asian stuffing with lap cheong, rice, mushrooms and XO seafood sauce. Sounds delicious already! 
Christmas Roast Recipes
A Christmas roast is one of the highlights in the kitchen in this festive season, so roll up your sleeves and try something new this year! Having a range of meats to choose from will be great to match different dietary preferences, and keep things exciting. (Of course, if turkey is your jam, we've got an excellent recipe right here)
Share your Christmas creations with us on the Meatmen FB Cooking Community and stay tuned for more Christmas recipes to try this year! ​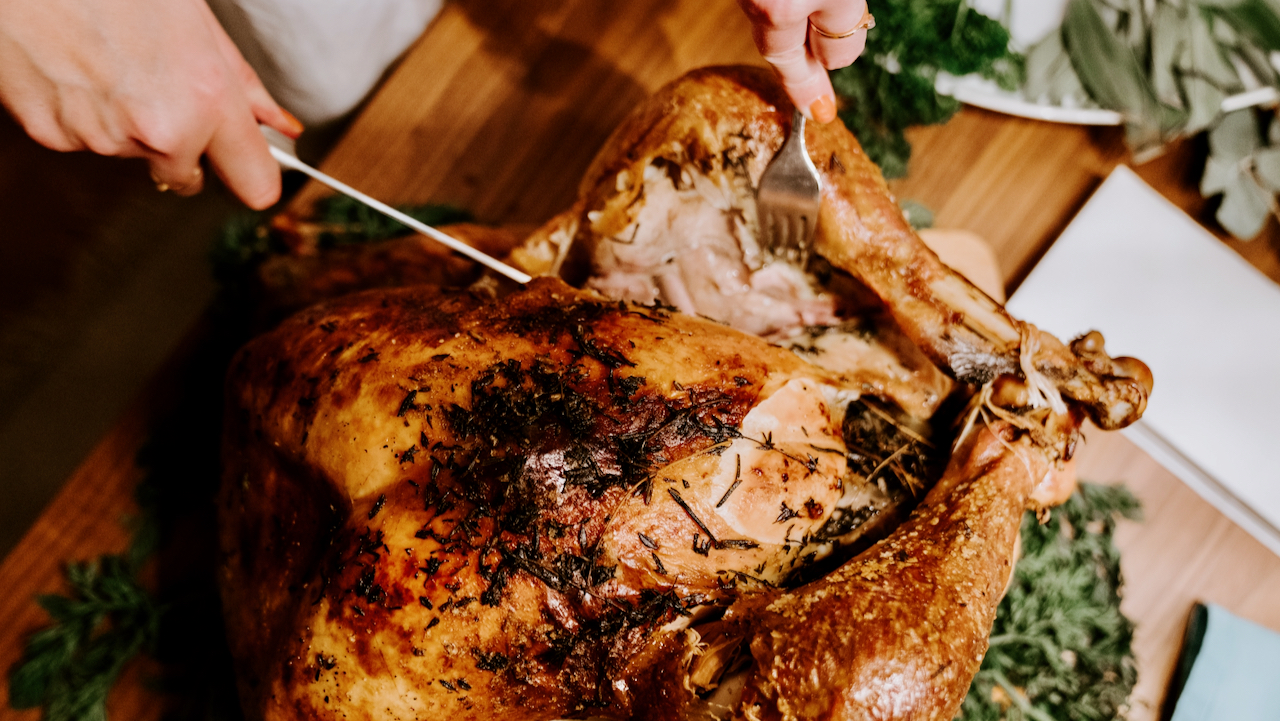 ​Photo by Claudio Schwarz on Unsplash
—-
Some other recipes you might like: 
P.S. We've got recipes for all your Singaporean and Asian favourites on our Youtube channel. Subscribe and share with your friends!
P.P.S. Can't find a recipe you like? Drop us a comment or ping us on our socials. 
—-
Get cooking with us:
Facebook | Instagram | Telegram | TikTok | Pinterest